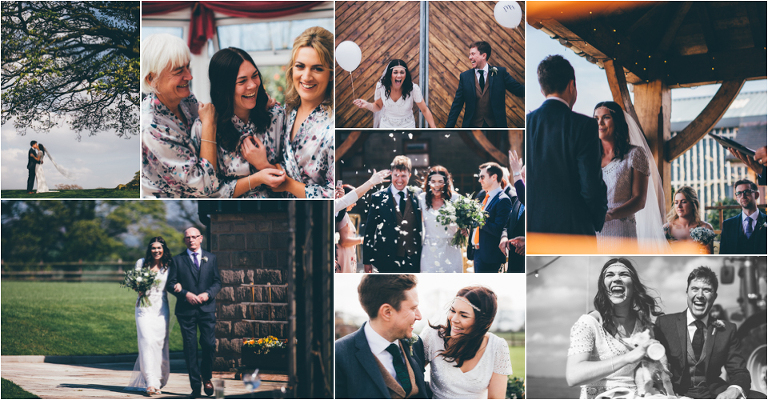 Marcus & Rachael
"We can't recommend Chris enough. Creative, friendly, organised, and hugely conscientious.
We wanted relaxed, creative photos, capturing the atmosphere of the day rather than anything too formal and Chris' portfolio really appealed to us.
Chris was so helpful before the big day, running through all our options, both creatively and more detailed, like times, travel etc, and the pre-wedding shoot was great fun, and meant we were much more relaxed on the actual day.
On the day he was the perfect mix of there but not there — blending into the background yet somehow still always capturing the perfect moments — and pitching in, helping and advising, chatting to guests and us, making sure we we felt at ease for group shots etc.
We're thrilled with the results. Things we didn't get to see, moments we don't even remember, the venue, the atmosphere, all so beautifully captured, and edited, and to top it off, packaged up and sent so quickly.
A huge thanks to Chris from us both, can't wait to show friends and family, and we feel hugely lucky to have such a perfect record of our day.
Marcus & Rachael"
Sarah & Dan
"Hi Chris, we just wanted to say a massive thank you for photographing our wedding at Shottle Hall on 23rd August. You were a true professional throughout the whole process, and great at putting us at ease! From the pre-wedding shoot up until the end of the day itself we felt comfortable with you, and were confident that you would make us look our best – and we weren't wrong.
The photos are fabulous and really capture the day and the emotions felt by everyone. I can't tell you the amount of guests who have sung your praises to us since – how well you mingled with the guests and how nice you are being the most popular comments! Both Dan and I commented that although we knew you were there throughout the day, you were unobtrusive (which is what we wanted). At no point did we feel self-conscious that we were having our photo taken, which meant a huge weight off our shoulders on such a momentous occasion.
We really can't thank you enough for your hard work throughout the process, and will certainly be recommending you to anyone who will listen!!
Thanks so much again,
Sarah & Daniel Franczak"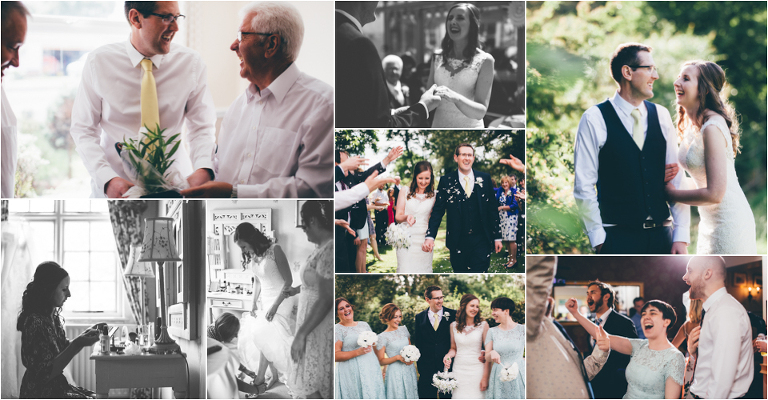 Sarah & Llew
"Having Chris as our wedding photographer was one of the best decisions we made for our special day. Throughout the process he was on hand to answer our questions, offer advice and made us feel comfortable during the pre-wedding shoot.
On the wedding day itself, Chris was warm and friendly to our guests making sure everyone felt comfortable with the camera. He captured so many special moments, without anyone even realising.
As for the photographs, they are incredible and so much better than we had imagined. We didn't want formal shots, but instead wanted to capture the atmosphere of the day and natural shots of ourselves and our guests, Chris was able to deliver this perfectly."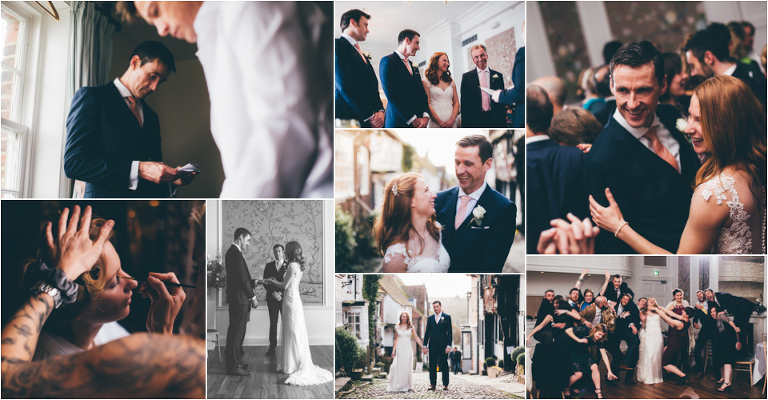 Charity & Edward
"Chris was absolutely brilliant at our wedding, from start to finish. I have already recommended him to a number of people. Chris was the photographer at our friends wedding and their photos were so great we phoned him straight away to see if he was available. I'm very glad he was!
We are so pleased with our photos, he really captured the day and some very special moments ( and we didn't even notice him taking photos!) It has been so brilliant going through all the photos and seeing everyone having fun. A huge thank you to Chris, a fantastic photographer and lovely guy!"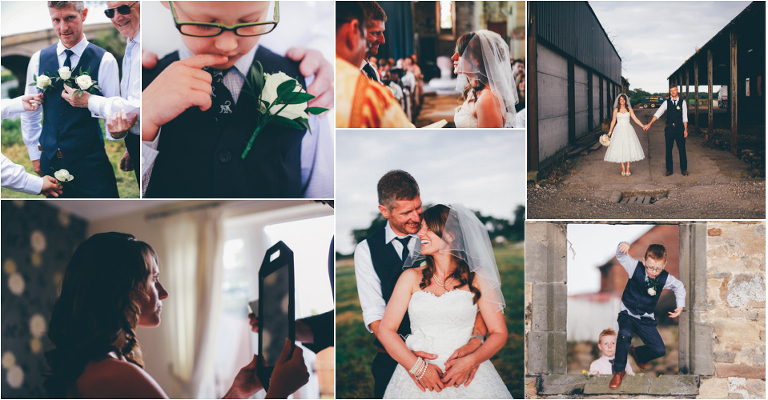 Gemma & Alex
"When we booked our wedding we knew we wanted it to be a bit different. Neither myself nor my husband wanted a traditional wedding and we wanted our photographs to reflect this. We spoke to many photographers who had beautiful photos but they couldn't get away from traditional wedding photos. As soon as we met Chris he got it! He understood what we wanted from our day and was just as excited as us! This was so refreshing and from that moment on we knew our photos would be amazing, and they are!
Chris made us feel so comfortable, both before the wedding and especially on the day. Afterwards Chris was so helpful and very quick to get our photographs to us. Whilst you expect compliments on your dress and venue I never expected compliments on our choice of photographer! All of the guests couldn't speak more highly of Chris! He joined in with the day and the guests alike. As for our photographs, well they are perfect! He captured every moment of the day, many of which we both missed, and he captured the personalities of the guests perfectly. Our photographs tell the story of our special day and we will be able to look back at our photographs and relive our day for years to come. There are so many beautiful photos, the hard part now is choosing which ones to put up."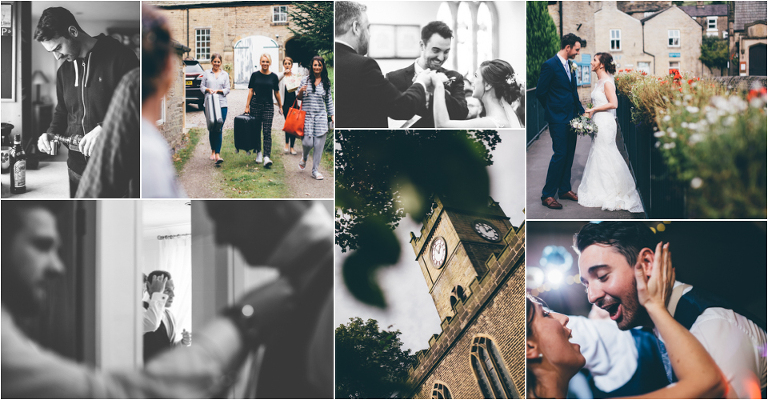 Laura & Luke
"We can't recommend Chris highly enough. We booked Chris because we loved his style of photography and how he had captured the joy and fun of other people's weddings in photo form, but you truly can't appreciate how incredibly he does this until you receive your own photos.
I researched a large number of photographers in Derbyshire and Cheshire before contacting Chris and I really do believe he offers exceptional value for money – he was there first thing in the morning and stayed until late in the evening celebrations. He was fun, friendly and very unobtrusive in the evening. The way he captured the personalities of our friends and family and the atmosphere of the day has blown away everyone who has seen the final album and we have had endless comments about how fantastic our professional photos are.
I didn't cry at the wedding, but I did cry when we saw our initial photo slide show! I wouldn't hesitate to recommend him to anyone. Thank you Chris!!!
Luke & Laura"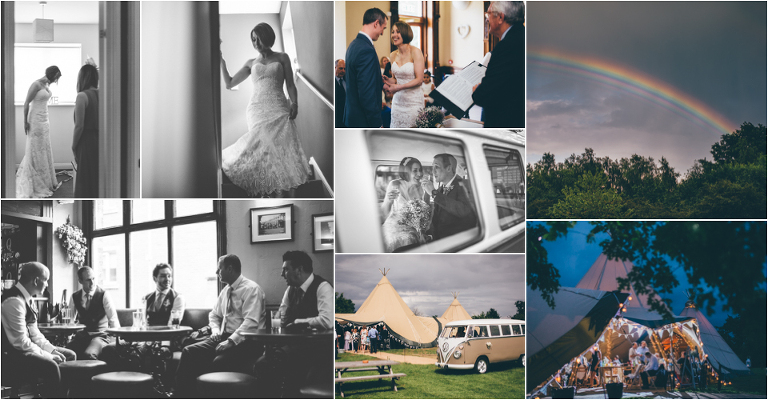 Matt & Alison
"We used Chris for our wedding photos in June and cannot recommend him highly enough. From our pre-wedding shoot to our wedding day Chris was just so easy to get on with and is just such a lovely guy. His style is so natural and unobtrusive that you relax and forget the camera is even there. It was just like having a friend around at our wedding.
The photos Chris takes are stunning, they capture the whole atmosphere of the day and really do tell a complete story. Not only these, but also the beautiful slideshow we got sent within a few days of our wedding, actually while we were on honeymoon, which was just fab to watch.
Lots of our guests have complimented us on our choice of our photographer, something I have never heard guests do before. We couldn't have wished for better and are so pleased with our photos.
Thanks again Chris.
Ali & Matt"